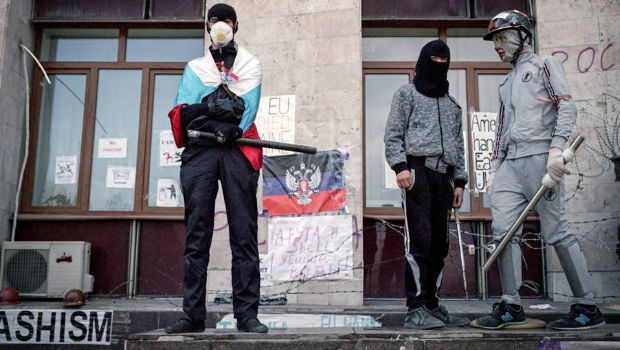 Tbilisi Photo Festival and Frontline Georgia Club are inviting you to the Panel Discussion
Ukraine in Crisis – A New Cold War?
The Panel:
Justyna Mielnikiewicz – Photographer (Poland);
Robin Forestier-Walker – Broadcaster (Al Jazeera), (UK);
Regis Gente – Journalist (RFI, Le Figaro), (France).
The panel discussion in English accompanied by the slideshow of Justyna Mielnikiewicz's recent project on Ukraine.
The discussion will be followed by book signing:
"Woman with a Monkey – Caucasus in Short Notes and Photographs" by Justyna Mielnikiewicz
On Wednesday, May 14 at 19.00
at Frontline Georgia Club / 62 Lado Asatiani Str (Sololaki)
---