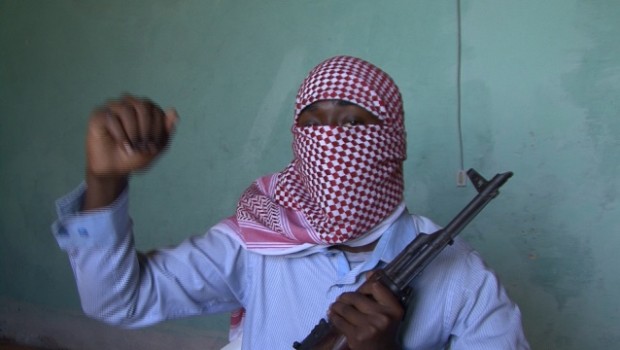 On May 29, Frontline Georgia Club invites you to the screening of 2014 documentary "Warriors from the North".
Young Muslims are travelling from Europe to fight in countries such as Syria and Somalia, lured by groups like Al-Shabaab and the Islamic State (IS). Warriors From the North follows a cohort of young Al-Shabaab sympathisers in Denmark and Sweden.
The film focuses on a Danish-Somalian boy who gradually gained contact with the group and joined them in Somalia. With his back turned to the camera as he looks out over a nondescript housing development in Copenhagen, his friend "The Shadow" describes how the young man fell victim to recruiters and left his family behind to fight for Al-Shabaab.
In-depth discussions with former members of the Danish Al-Shabaab group break stereotypes about the profile of young men and women who join – many had supportive families, attended school and led seemingly normal lives until members of the community introduced them to a previously unknown network of Al-Shabaab devotees, and along with it a new sense of belonging.
The screening will be followed by a Q&A sessions with the director Søren Steen Jespersen via skype and discussion.
Moderator of the discussion: Shota Khinchagashvili.
Video:
The screening / discussion is held with support of London Frontline Club's International Partner's Project.
May 29, 18:00
Entrance free
---