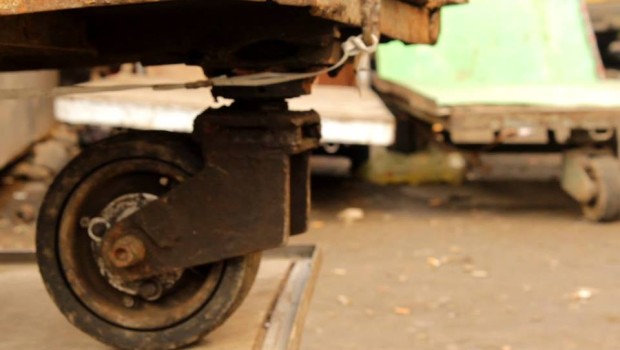 "…I think the difference between art and science is that each artistic event is unique, whereas in science sooner or later once you get some kind of theory going somebody or other will make the same discovery…" – mentions Margaret Mead while discussing the role of the 'visual' in anthropology with Gregory Bateson (1976).
Visual anthropology has been the subject of critical discussion for many years, which has taken various understandings. Sometimes it is also used as the umbrella term for the works that go beyond the classical understanding of ethnographic texts, considered to be more experimental in their character. In recent years we have seen increasing collaboration between contemporary art and anthropology, even to the extent when it becomes the established form of the work without much reference to the media and the theoretical discussions behind it.
The talk will cover some major aspects leading to the experimental character of anthropology and the emergence of works considered to be between art and science, not following strictly defined narrative character expected from the ethnographic accounts. In the second part of the talk the film 'Rhythm of the Everyday: Tbilisi Migrant Stories" will be screened, as to open the discussion regarding the role of the visual in anthropology, and its parallel to contemporary art practice, addressing the issue of experimentation being discussed.
—
Data Chigholashvili is working between social anthropology and contemporary art, exploring the connections between them through theoretical research and projects. He is mainly interested in the topics concerning visual and urban anthropology, ethnography, socially-engaged art practices, public space, migration, foodways – some of which are usually interconnected in his collaborative works.
'Rhythm of the Everyday: Tbilisi Migrant Stories" film was created as the result of the workshop by GeoAIR and Dr. Richard Baxstrom in the framework of the project "Cooking Imaginations: Tbilisi Migrant Stories." Film by: Tinatin Khomeriki, Natalia Mosashvili, Maka Chkhaidze, Mariam Kapanadze, Teo Bichinashvili, Teo Burki
Video:

The lecture is held in frames of the Frontline Georgia Club's project "Open Platform". The project is being implemented with the support of the US Embassy's Democracy Commission Small Grants Program.
April 17, 18:00
Attendance Free
---