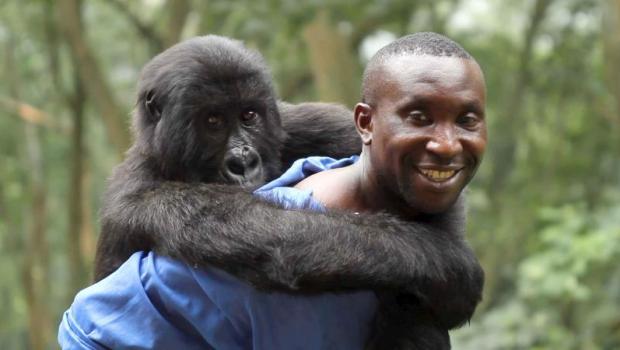 Virunga (2014) 96′
Directed by Orlando von Einsiedel

Virunga, in the Democratic Republic of the Congo, is Africa's oldest national park, a UNESCO world heritage site and contested ground among insurgents seeking to topple the government who see untold profits in the land. Among this ongoing power struggle, Virunga also happens to be the last natural habitat for the critically endangered mountain gorilla.
Director Orlando von Einsiedel takes us into the park in May 2012 when the newly formed M23 rebel group has declared war on the government army. Virunga portrays the personal experiences of the park staff as they prepare to protect everything they've worked for in an ongoing political and environmental crisis.
After the screening director Orlando von Einsiedel will answer the questions via skype.
Moderator of the discussion: Anna Dziapshipa, Producer at Sakdoc Film
The screening / discussion is held with support of London Frontline Club's International Partner's Project
The Film will be screened with English Subtitles.
March 13, 18:00
Attendance Free
Video:

---