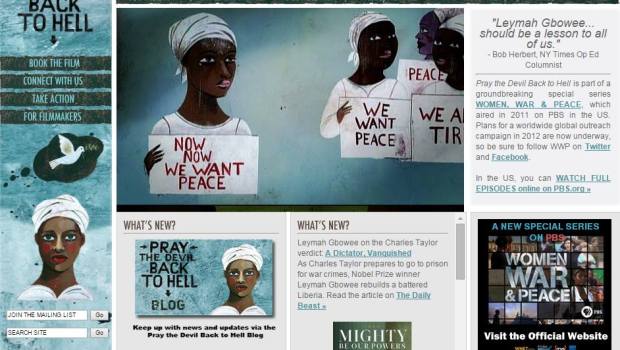 The screening is held within the scopes of the 16 days of activism against gender-based violence campaign (2014 theme is Let's Challenge Militarism and End Gender-Based Violence!).
"Pray the Devil Back to Hell" chronicles the remarkable story of the courageous Liberian women who came together to end a bloody civil war and bring peace to their shattered country. A story of sacrifice, unity and transcendence, Pray the Devil Back to Hell honors the strength and perseverance of the women of Liberia. Inspiring, uplifting, and most of all motivating, it is a compelling testimony of how grassroots activism can alter the history of nations.
The screening is organized Women's Fund in Georgia in cooperation with "Peace is Loud" (authors of the film and of the documentary series "Women, War and Peace"). In Georgia the film was screened in 2008 for peace-building purposes by the TASO Foundation.
The discussion succeeding the film was held by Medea Turashvili, Senior Advisor to the Public Defender on Human Rights issues in conflict affected regions.
November 26, 18:00.
---